Time for another purse! :-)
This time it´s a find from Nieuwlande (Holland), and based on drawings from "Purses in pieces" by Olaf Goubitz.
I can't supply you with a dating of the purse, as the author does not provide one. All I can say for certain is that it is medieval... Late medieval that is.
I decided to make this one because I really like the stabbed decoration and the shape of the girdle loops (or rather the space between them).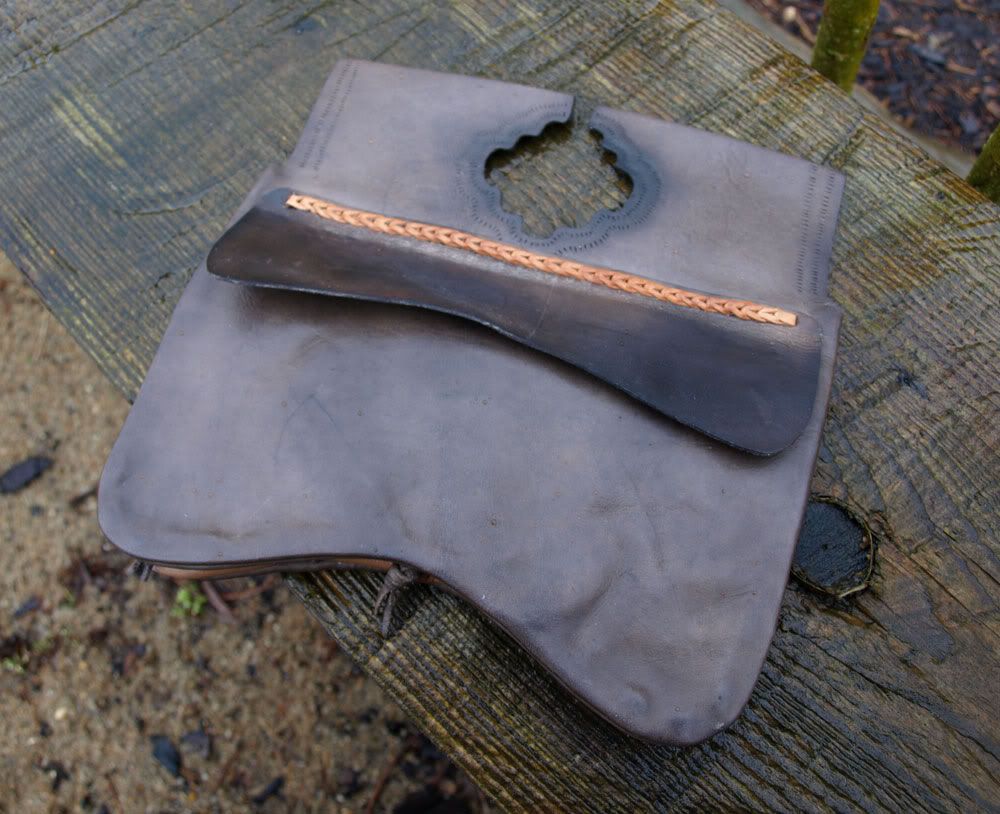 The binding is a typical split seam and the front compartment opens to the front of the purse rather than on the inside.
The leather was coloured using a mixture of iron and oak galls. The result is a nice bronwnish black.
After compleation the purse was greased with a mix of tallow, beeswax and pine tar. This gaves the purse a pleasant smokey odour.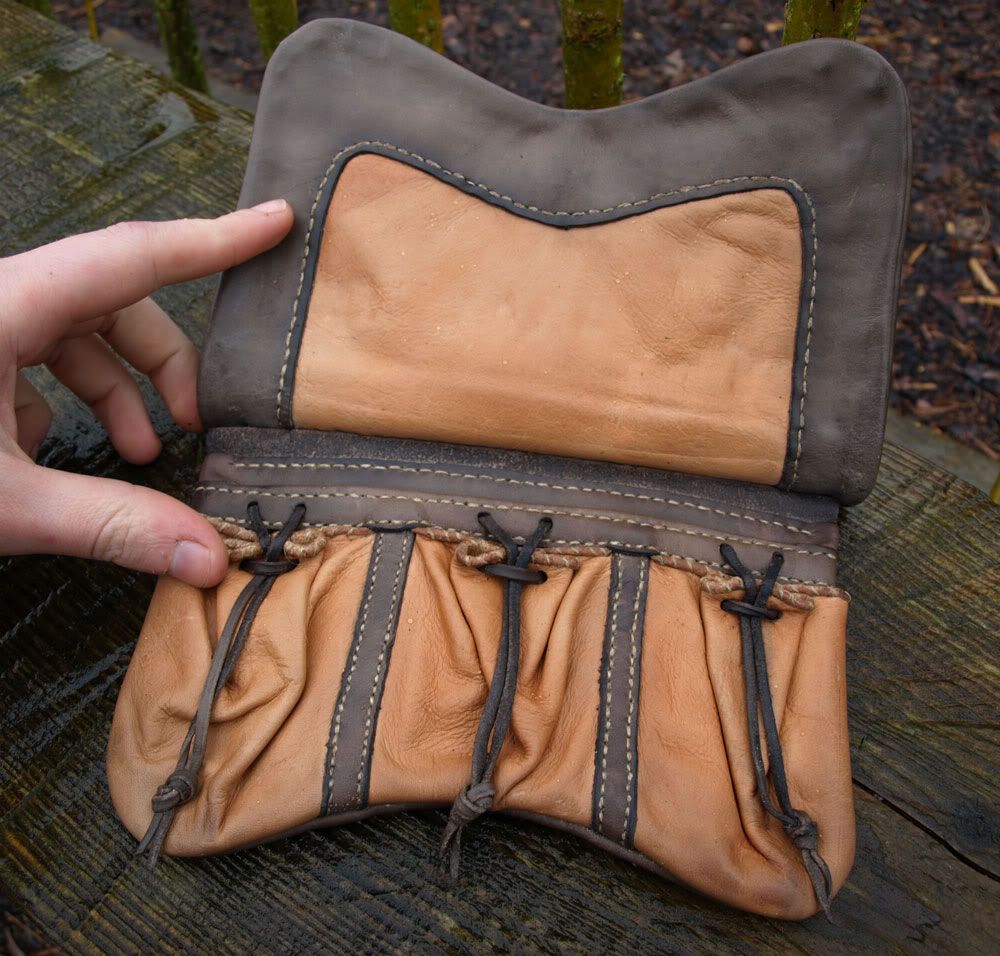 On the inside are 3 small pouchlets.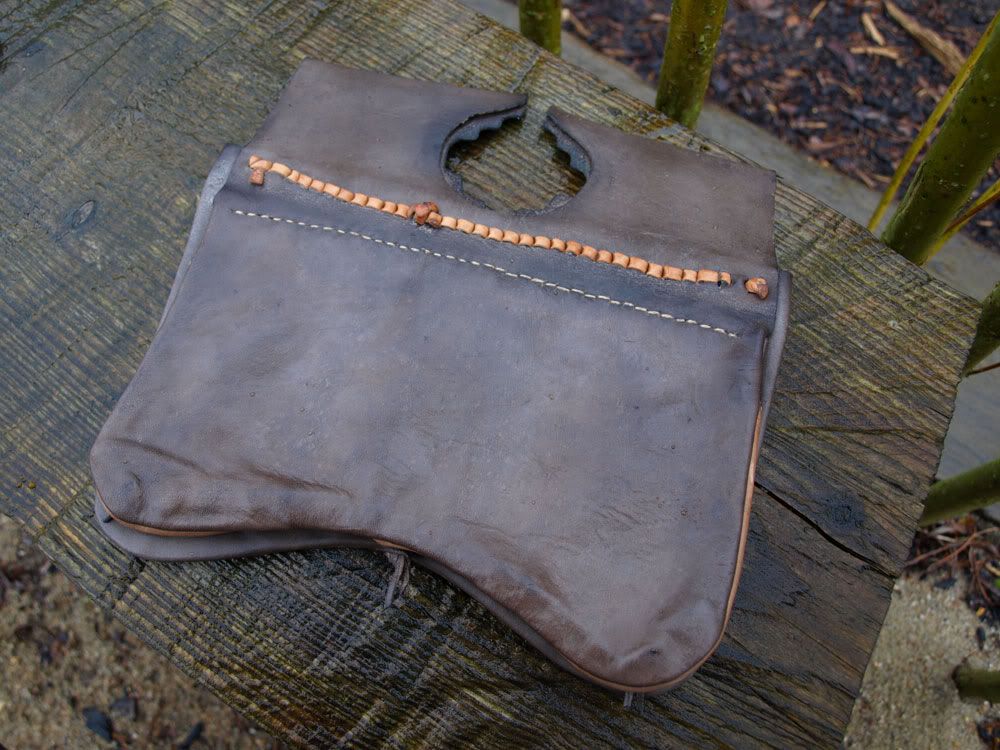 And here you can see the opening to the front compartment.
The things that weren't preserved from the original are: The binding, the front flap, the pouchlets and the dravstrings.
Therefore these things might not correspond with the original purse. These parts of the purse are therefore based on guesswork - I hope that I have come close.
This is the first of 4 purses that I am currently working on. So there is more to come!