I have been facinated by bookbinding for at least a couple of years now, and I have wanted to do something serious about it for just as long.
So, yesterday I bought some second-hand bookbinding tolls. Now I can't wait to get to work, making some books!
These are the items that I bought.
From left to right: Sewing press, Cutting press and a "plough".
Descriptions on the function of the different tools will be given as I get to try them out.
I think that these tools should be suficcient to get me started. Now I just need to find some sources on medieval bookbinings (It has to be medieval of course).
Sources for the binding of books aren't exactly numerous on the internet, but I have manageded to find some:
Bookbinging.net
Medieval manuscripts on-line
And this fantastic site:
Hand bookbindings from Princeton university library
I will also use this oppotunity to post some pictures of a project that I finished sometime around July last year: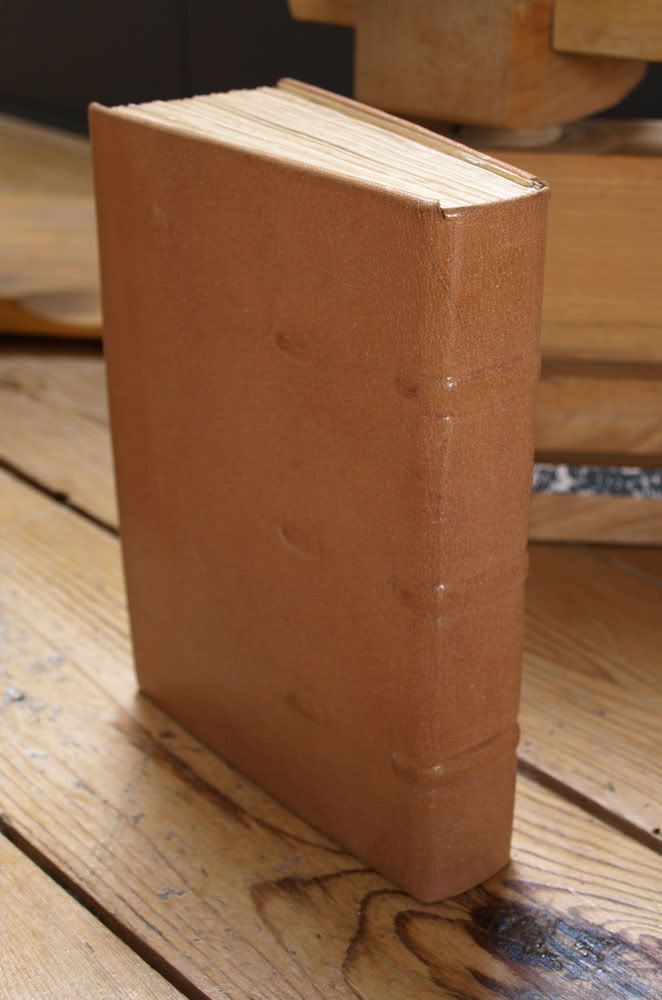 The book is made using techniques that are at least inspired by medieval bookbinding. I was not in posession of the correct materials for the project, but it gave me some interesting insight into the processes that go into making a book.
I think it came out pretty nice... Authencic materials or not :-)
The pages should have been parchment, the binding should have been oak boards, and the leather should have been thinner.
The technique for joining the pages to the cower should be pretty historicly accurate though.
Hope to show you more books soon!