Another purse finished!
This purse is also depicted in "Purses in pieces" and was found i Dordrecht (Holland).
The front compartment has its opening on the inside of the front flap. And this time i decided to make the front compartment from textile, rather than leather.
the description of the purse said thet the front compartment had been made from either chamois or textile.
I used unbleached linnen canvas.
(BTW: If you know where to get good quality chamois. Please tell me!)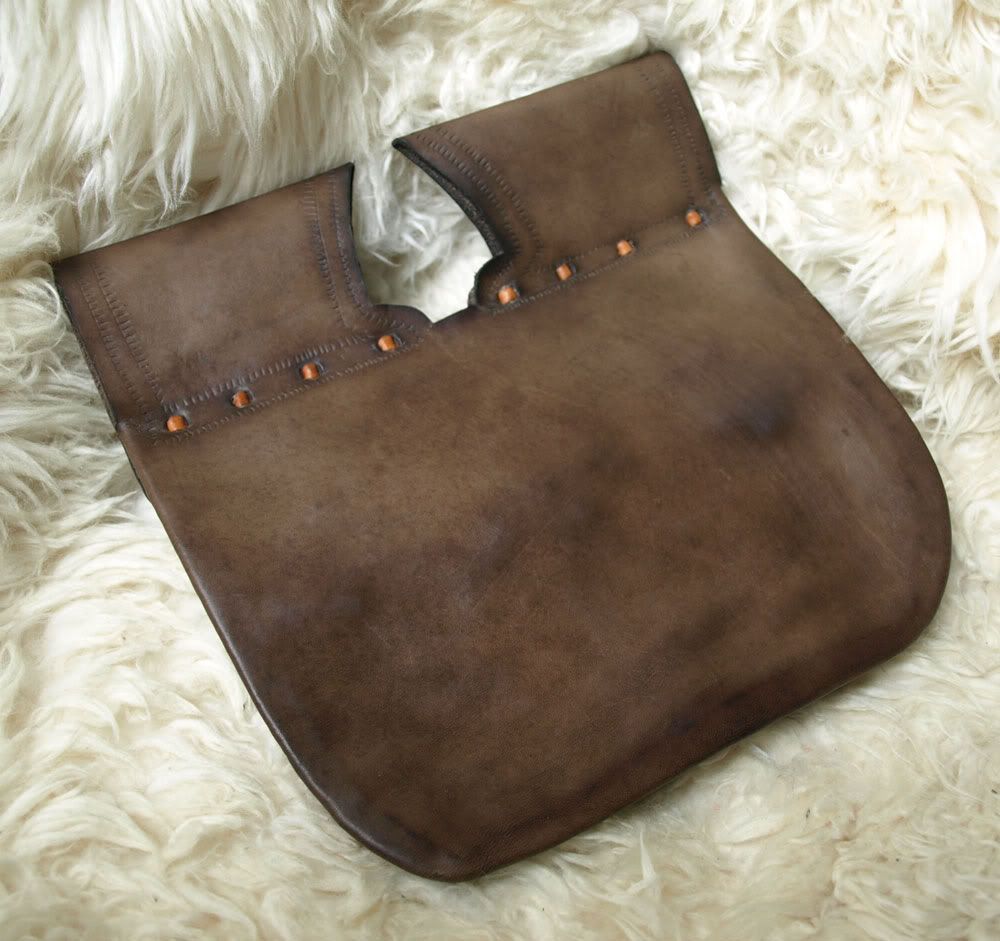 The reason why I wanted to make this purse is the three pouchlets.
They are made from a single piece of leather. All the other purses I have made have pouchlets made from seperate pieces.
I think this solution gives the purse a much simpler look.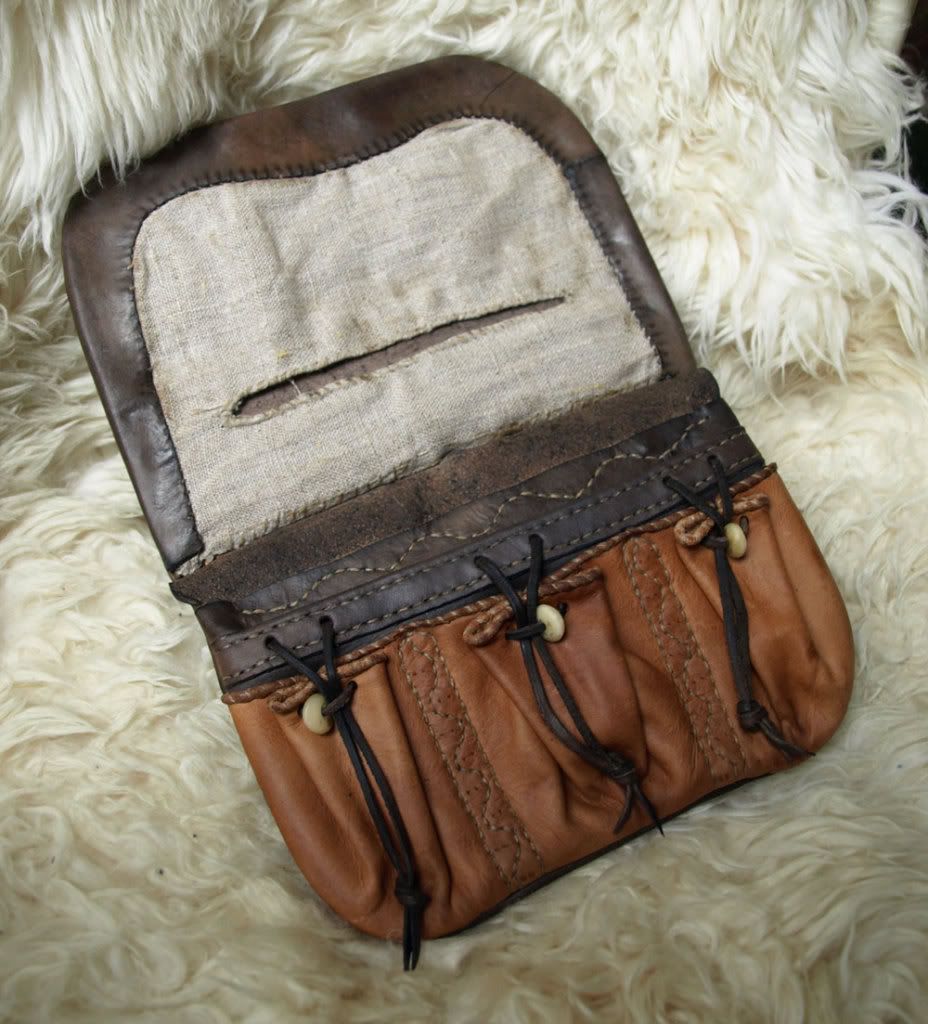 The dye that i used for this purse is the same that i used for the Nieuwlande-purse.
Thats two purses done. Now theres only two more to go :-)