I realise that it has been quite a while since my last update. My last post was in may last year... So I quess it's high time that I post something new.
The lack of posts does not mean that I have not been making stuff. I certainly have. Just never got round to putting it online. It's time to do something about that.
The first post is the latest project. Two 15th century pouch purses. A type of purse worn by men and women alike.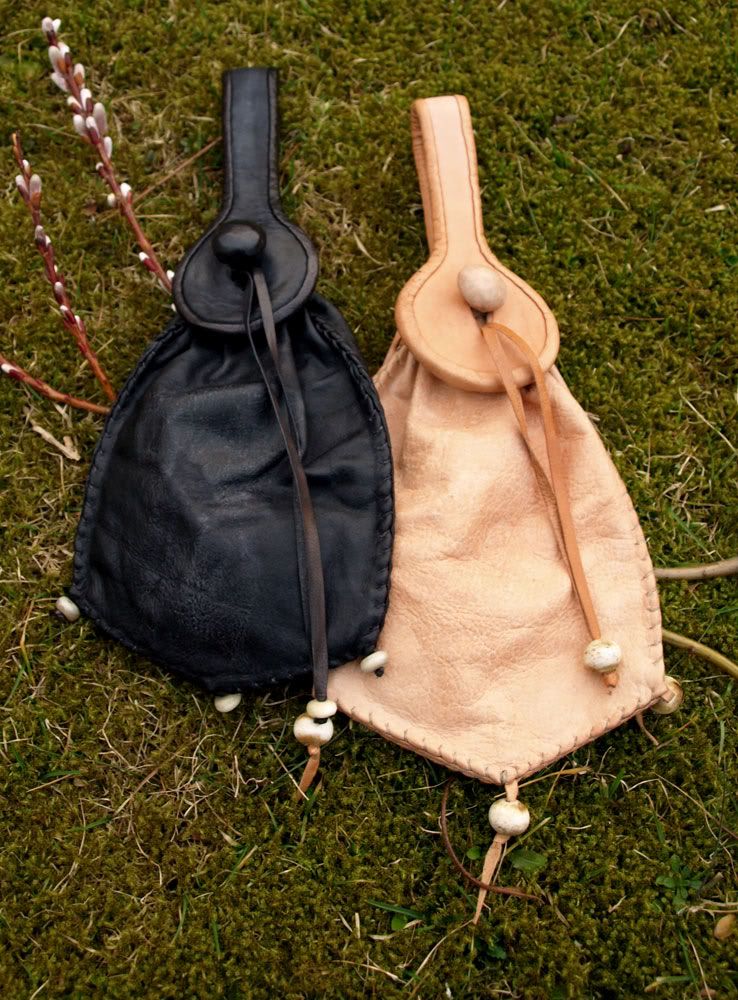 The main compartment is a pouch, seperated on the inside into two seperate compartments. It is all joines togeather with stitches sewn from the outside.
The buttons have a wooden core and are wrapped in leather. Same type of leather as the pouch is made from.
The inspiration comes from two different places. A painting of the last supper and of course "Purses in Pieces" by Goubitz.

Hope you like them :-)
... And shame on Google for changeing the system that I used to use for reducing the size of pictures!