I´m very sorry that I have been absent from the blog in quite a while but there have been so many things going on this summer. Although I have been busy I havn´t stopped making different medieval things. It is things that you have seen mentioned before on the blog and there is at the moment no new and exciting projects with need of source pictures and such. So this post is going to be pics of different things and opbjects that I have been working on/with. Sometimes much reading in a post isn´t always the best. So at the moment I´ll leave all the writing to Mikkel :0).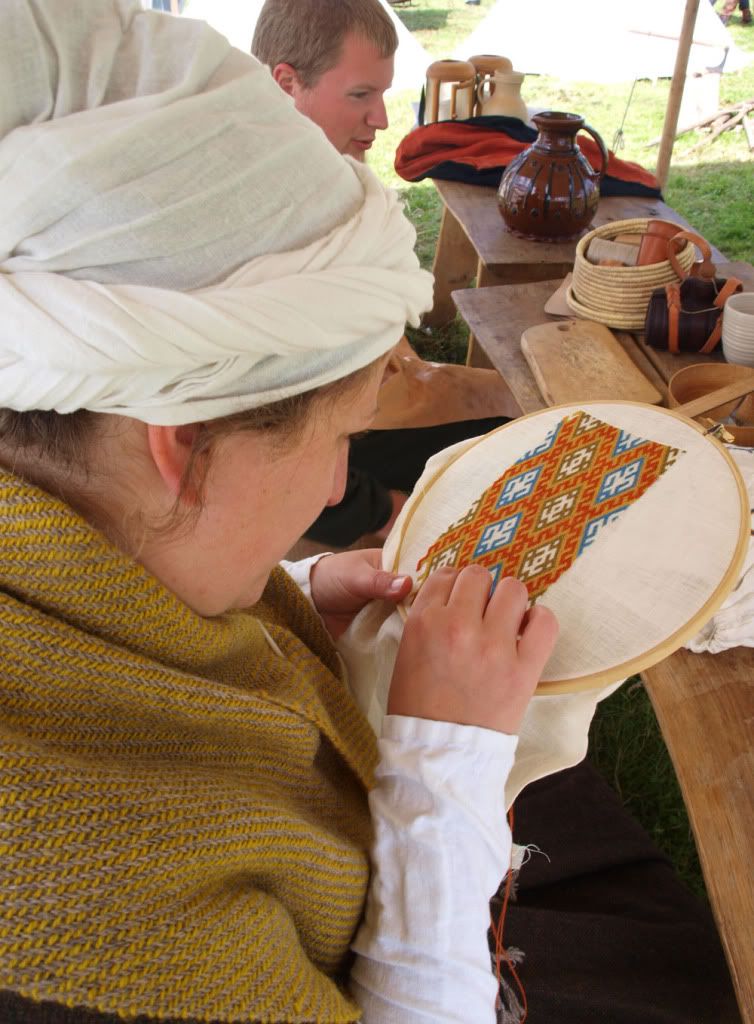 Working on my embroderi (which is now finished, and will be shown in a upcomming post)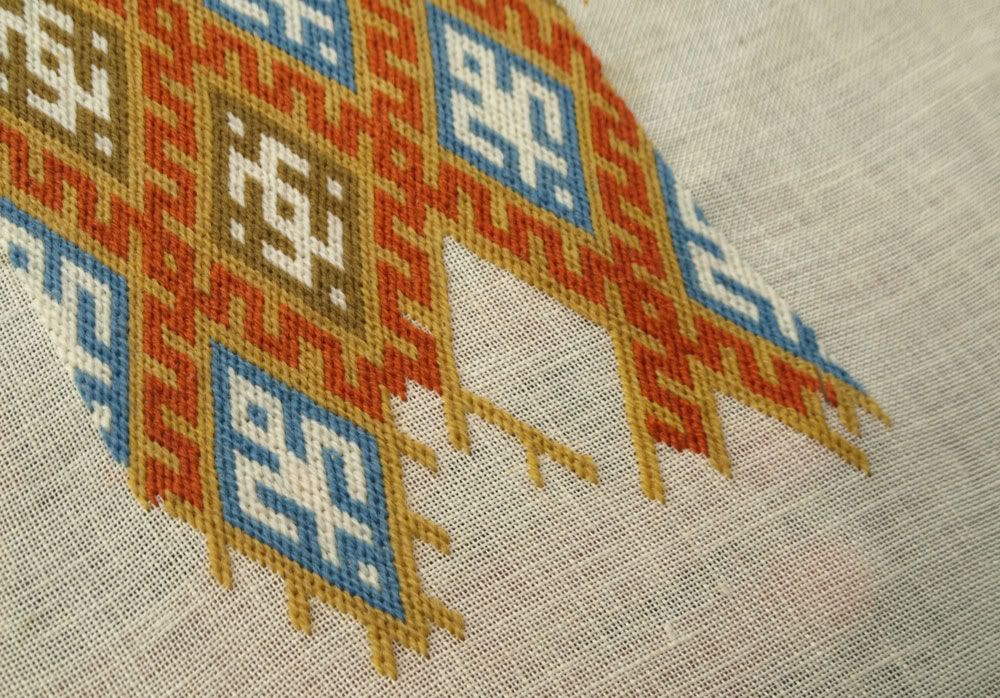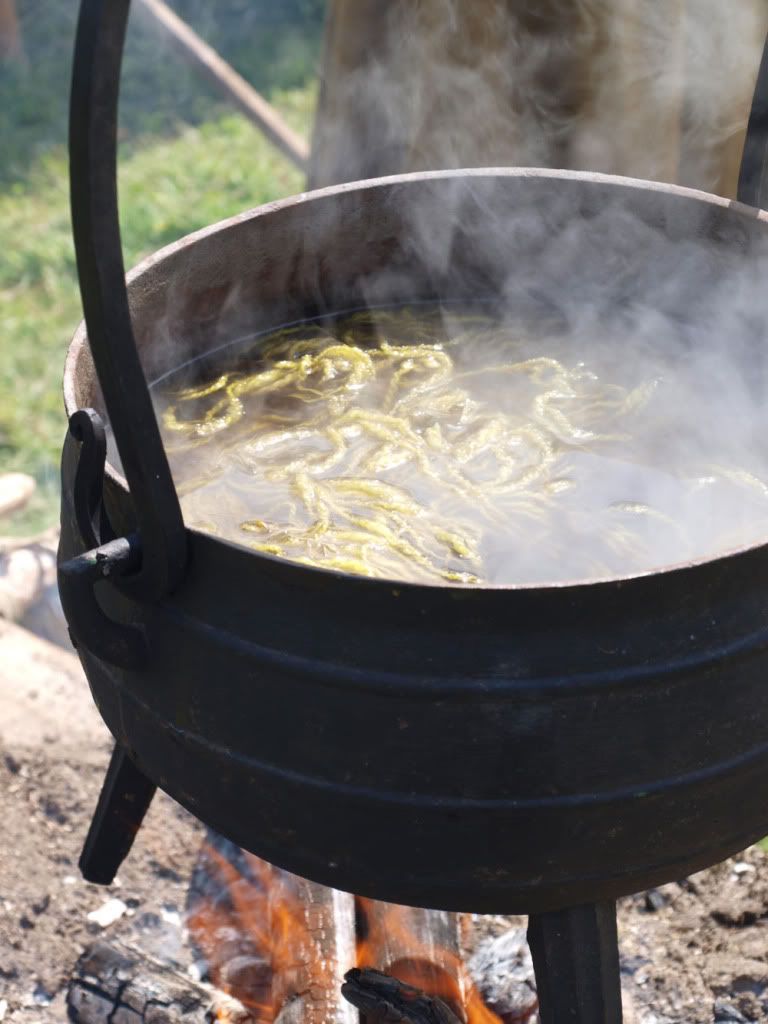 Dyeing in an iron cauldron.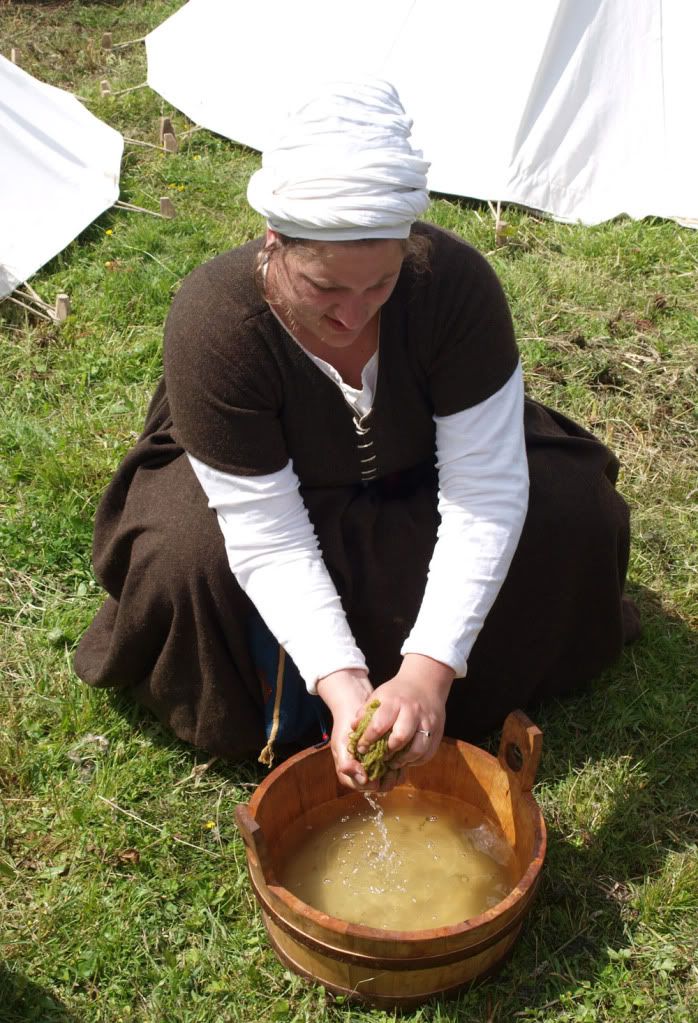 Here I´m washing the yarn that have been dyed with Saint John's Wort (on danish it´s called perikon)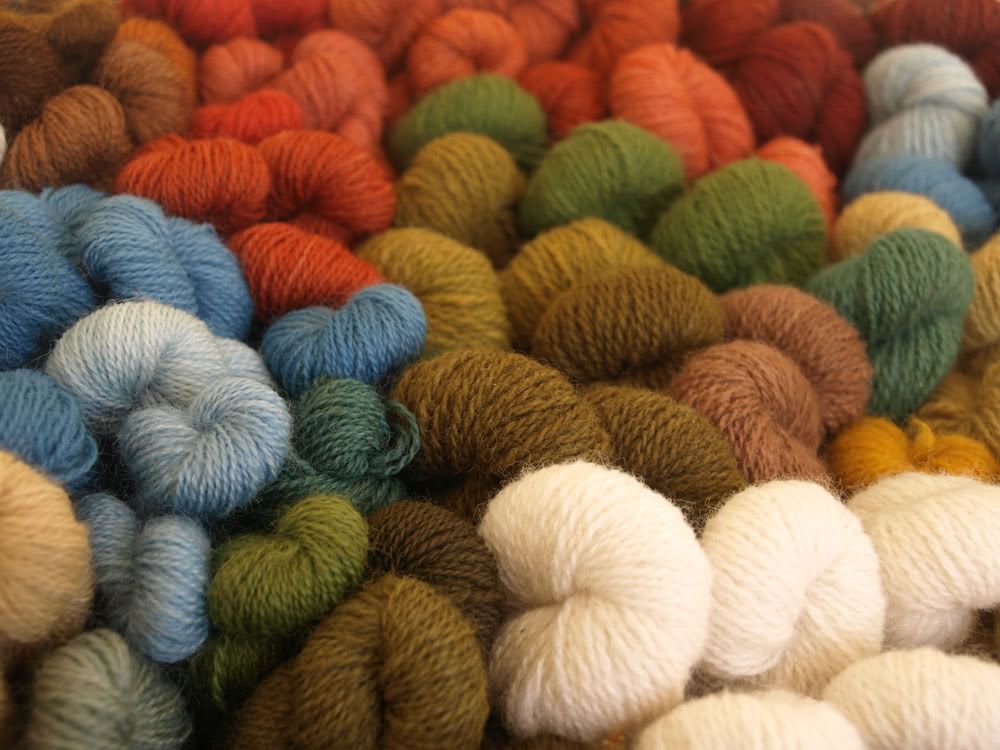 Here are some of my dyes - the small bundles are embroidery wool which I sell on the markets that we attend. So fare there haven´t been much luck in the sales.
And this...I just had to show you that I have been so lucky to have tried to hold such a wonderfull bird :0)