Finaly we have finished our tent! And we are both (Louise and I) very pleased with the result, and looking forward to field testing this coming week.
The tent is ca. 3 m tall, 4m wide and 7m long. The canvas is made from cotton and we have sewn the whole thing om a sewingmachine. So no authentic handsewn seams on this project.
The poles are made from spruce. Not the toughest of woods, but it should be perfect for tentpoles. And it has the advantage of not being to heavy.
We have painted the poles red with linseed oil paint.
There will be more pictures later, but here are some details on the tent.
The edges of the "flap" were reinforced with jute-band, to prevent the rope from tearing through the canvas.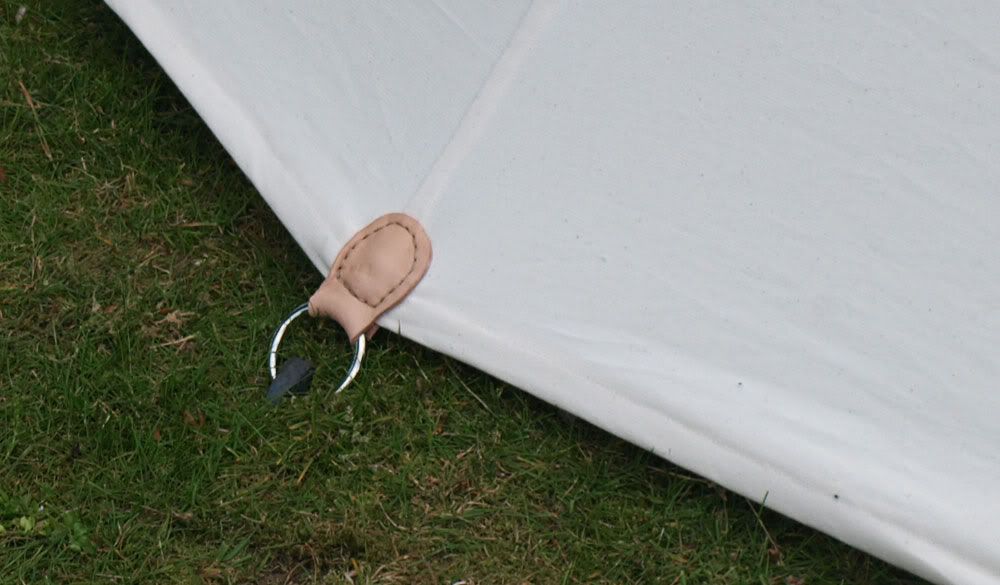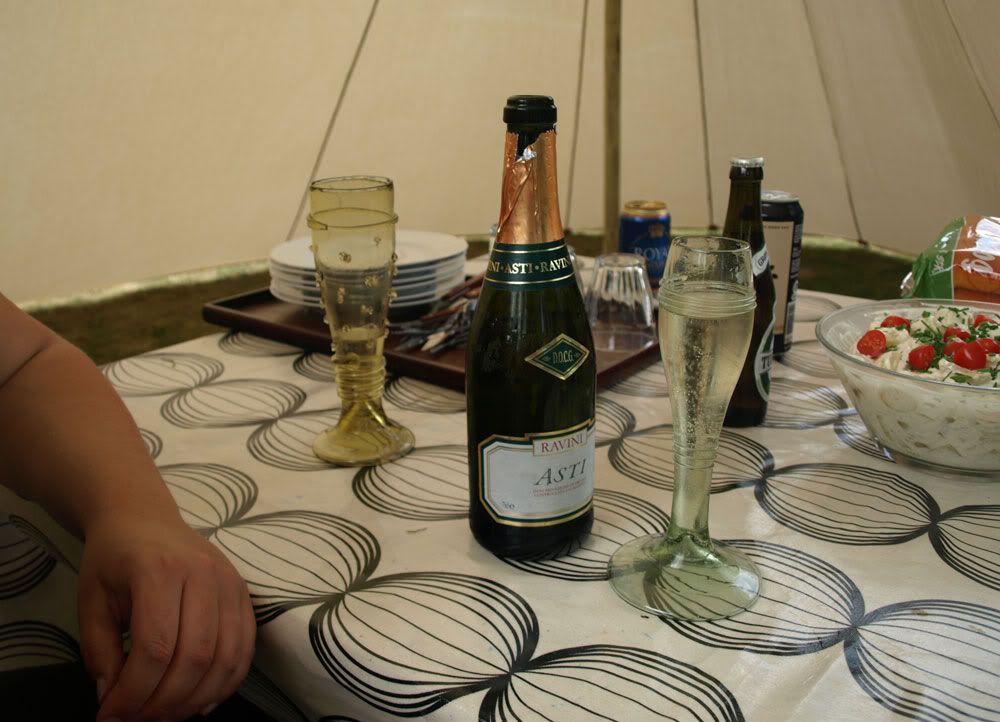 Of course we had to celebrate the ocation with "Expensive champagne" :-)