I have wanted to make a drill for re-enactment purposes for at very long time now.
So last week, when i got an oppotunity to try some woodturning I desided that my first ever woorturning-project, was to be a so-called "pump-drill".
Although I don't have any sources of these drills being used in medieval times, I can only think that they must have had them...
The mecanism that rotates the drill is very simple and has been used for at least a couple of hundred years, by all sorts of craftsmen (namely goldsmiths).
I haven't made the drill-bits, for the pump-drill yet. But photos of these will follow as soon as I figure out how to make them... Along with a demonstration!
The drill is made from oak-wood and norwegian soapstone.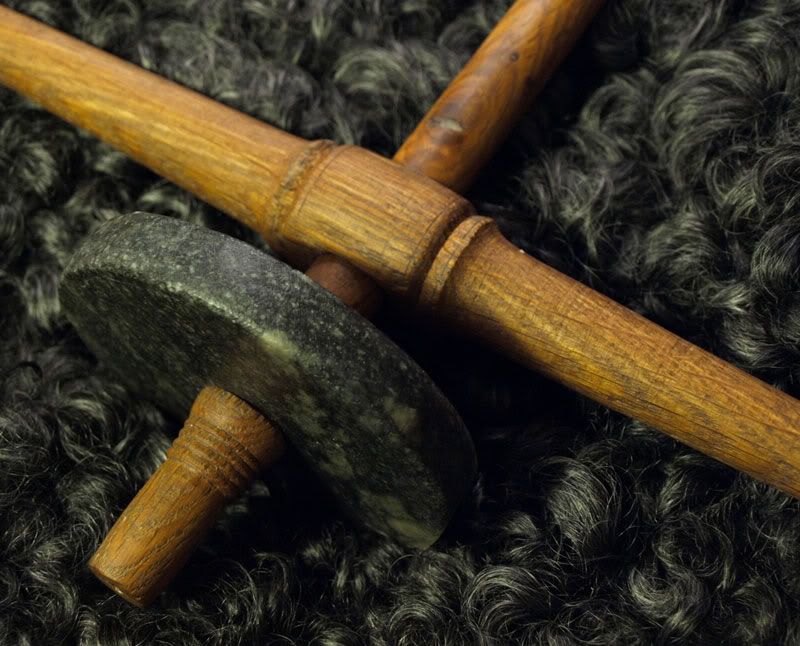 The soapstone fly-wheel makes the drill rotate steadily and wind up the cords that spins the shaft of the drill.
The cord is mounted on both ends of the "cross-bar" (?) by a knot tied to a small nail.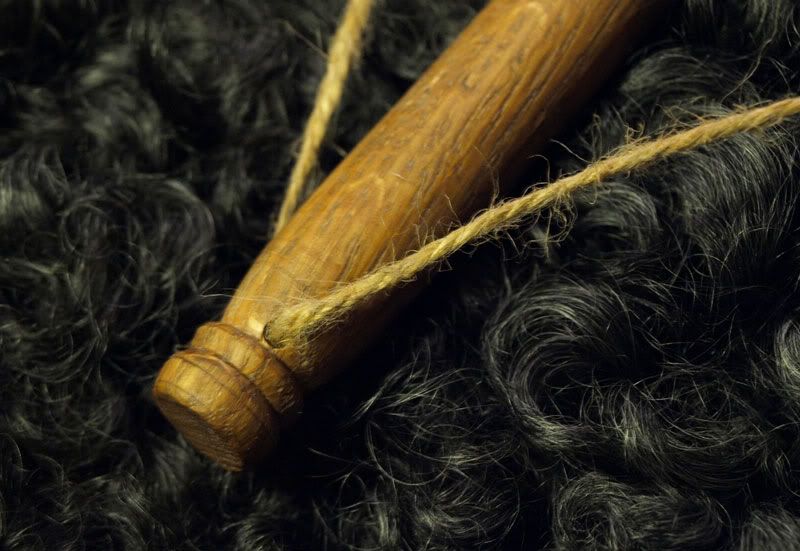 At the top of the shaft the cord passes through a hole. This makes sure that the cord is equally long on both ends of the "cross-bar".